Green Jobs for Veterans
our workforce and educational program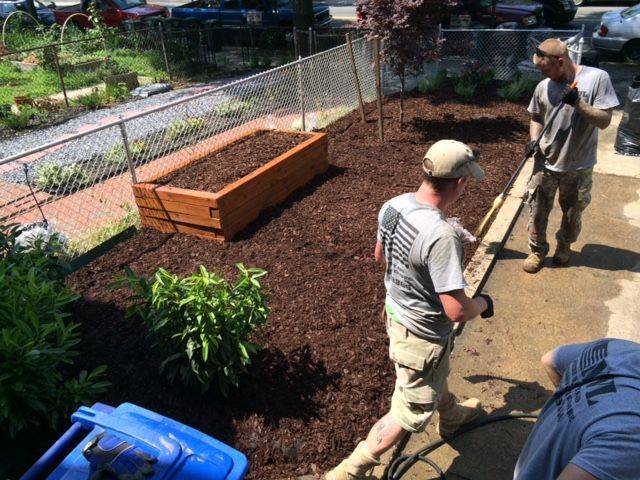 Green Jobs for Vets is our workforce and education program designed to help veterans land careers in the industries of the future. The Green Jobs for Vets program partners with renewable energy corporations and technology companies to help veterans gain experience, employment, and financial security.
Whether it is through education or experience this program serves to address (1) the underemployment experiences of veterans, (2) provide financial security during transition from the military to civilian sector, (3) teach applicable skills, and (4) promote networking opportunities for career advancement. Both the renewable energy and technology components rely on veterans using education and skill to foster the next chapter of human innovation and Earth futures. We partner with area businesses to create a sustainable workforce that provides meaningful experience and educational opportunities.
This innovative program is about creating an environmentally and economically sustainable workforce for our nation's future. It seeks to hire veterans as employees providing them financially security, purpose, and meaningful contribution.
The program also aims to provide work for veterans recently separated from the military, actively seeking a job, and chronically unemployed veterans. It also hopes to put homeless veterans to work thereby providing them with financial support to survive another day.
Our Green Jobs for Veterans
learn more by visiting Vetforce Landscaping and Irrigation